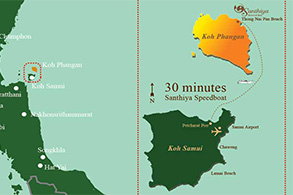 Santhiya's Speed Boat Transfer
Start your getaway with picturesque scenery coupled with a fresh sea air in our Santhiya's speed boat transfer from Santhiya Pier, Bo Phut across the Gulf of Thailand in South China sea right to our private pier.
More Details >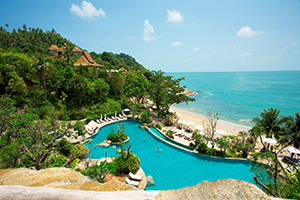 Gigantic Free Form Outdoor Swimming Pool
Alongside with Thong Nai Pan beach, we offer an incredible world class outdoor swimming pool facility in a free form shape for your ultimate relaxing experience.
Mahkok Shop
Located on a wonderful hill setting under Mahkok (Olive tree), the Santhiya souvenir shop and library offers wonderful views to the swimming pool below and surrounding environment. A relaxed, setting offering Thai delicacies, freshly brewed coffee specialties, Herbal Teas, International beverages and wines together with light meals.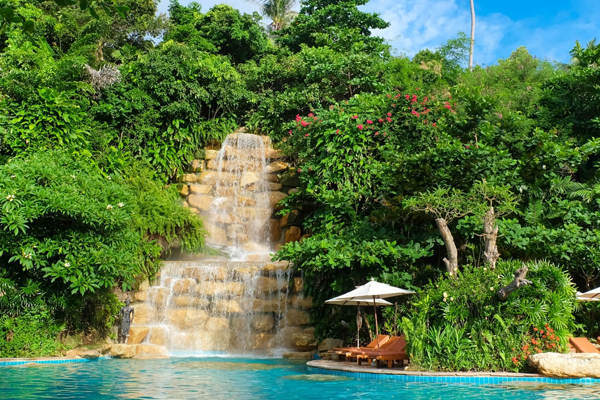 Santhiya Waterfalls
The undisturbed Sea views with the spectacle sight and sounds of the Santhiya's man-made waterfalls which measures 30 feet above in height brings you almost closer to heaven in a state of blissful sanctuary and escape.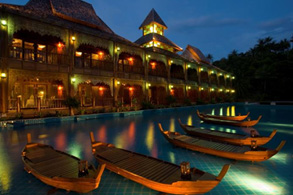 Saaitara Pool
Located at the Supreme Deluxe residence, our spacious swimming pool with unique submerged sun beds offer a stunning sea view for your total indulgence. Pool size is 320 square meters.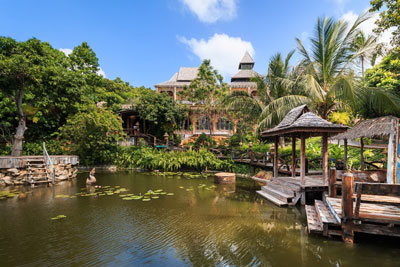 Saaitara Lagoon
A picturesque lagoon surrounded by lush vegetation and wooden bridge adjoining to Supreme Deluxe Building, the Saaitara lagoon offers you the perfect serene retreat – just unwinding and clam your senses.
Wooden Car Service
Authentic, unique, yet practical – our Santhiya's wooden car provide 24 hours transfer service around the property.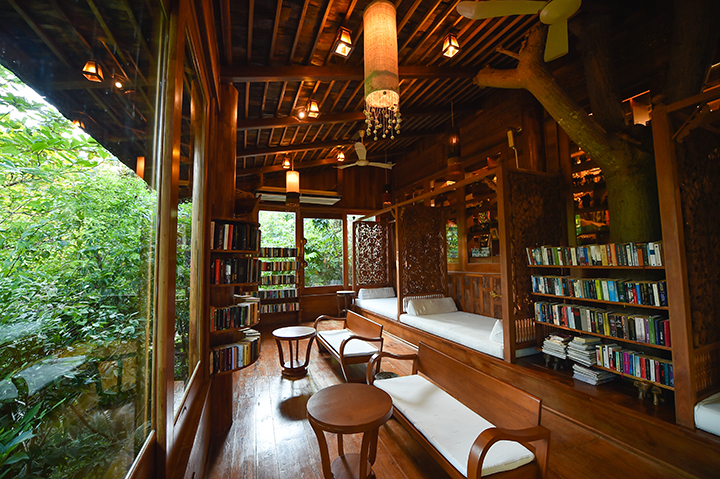 Libraries and Internet service
The library is located adjacent to the lobby, with plenty of books to read. Whether it's fiction, there are plenty to choose from in a variety of languages.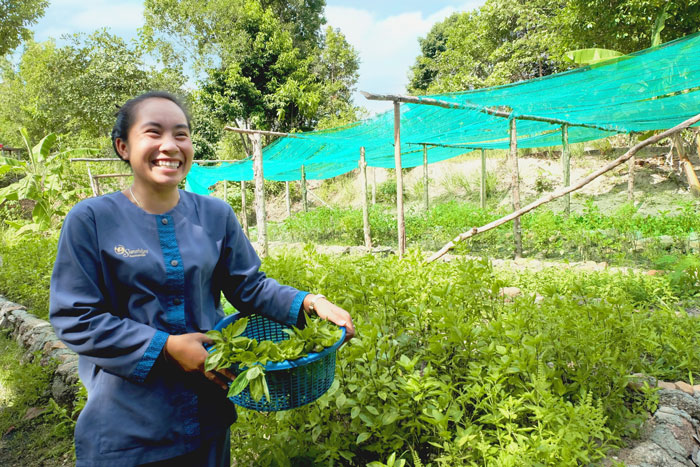 Growing Green
Santhiya Resorts & Spas and our properties perceive that using resources in hospitality or service business with less aware of sustainable development can generate a huge impact on the environment due to the amount of waste hotels create.
More Details >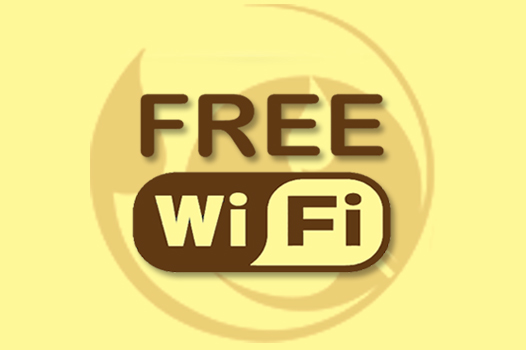 Free Wifi Internet Access
Guests can enjoy free-Wifi internet from anywhere in the resort, in your own room or villa and most part of the resort's facilities.